Yesterday
BakaNeko
sms-ed me asking me if I can draw for him an artwork for his 4000 hits on his blog.
It's been a long time since I draw anything (minus the TDD project) and update my dA.
It's not hard to draw when you have the mood to do so.
My drawing skills are not getting any better since I don't draw as often as I used to be. But I think this drawing is considered okay after a long time I stopped drawing and coloring. heheh.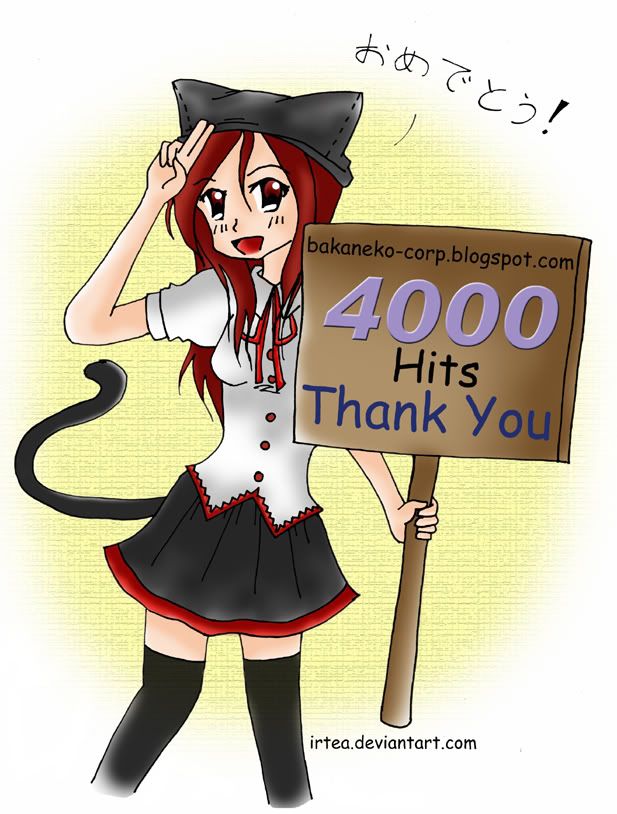 I need to start draw more stuffs again.